The startup page is a page you're directed to once you log into your magento 2 admin panel.
By Default, When you login to Magento 2 back-end, Magento redirects you to the admin dashboard.
Dashboard provides breakdown of your revenues, average order amount, and other statistics related to your shop.
Suppose, admin don't want to see the dashboard and he wants to see sales order page automatically when he login to the admin panel.
By changing the default starting page, it saves lot of time for admin to working with Magento.
Magento allows you to do this without any customizations or code updating.
In this tutorial, We are going to see how we can change default admin startup page from magento 2 admin panel.
Follow below steps :
Step 1: Log in to Admin Panel.
Step 2: Change the Admin Startup Page
2.1 : On the Admin Panel sidebar, go to Stores > Settings > Configuration.
2.2 : In the left panel, choose ADVANCED > Admin.
2.3 : Find and Expand the Startup Page section.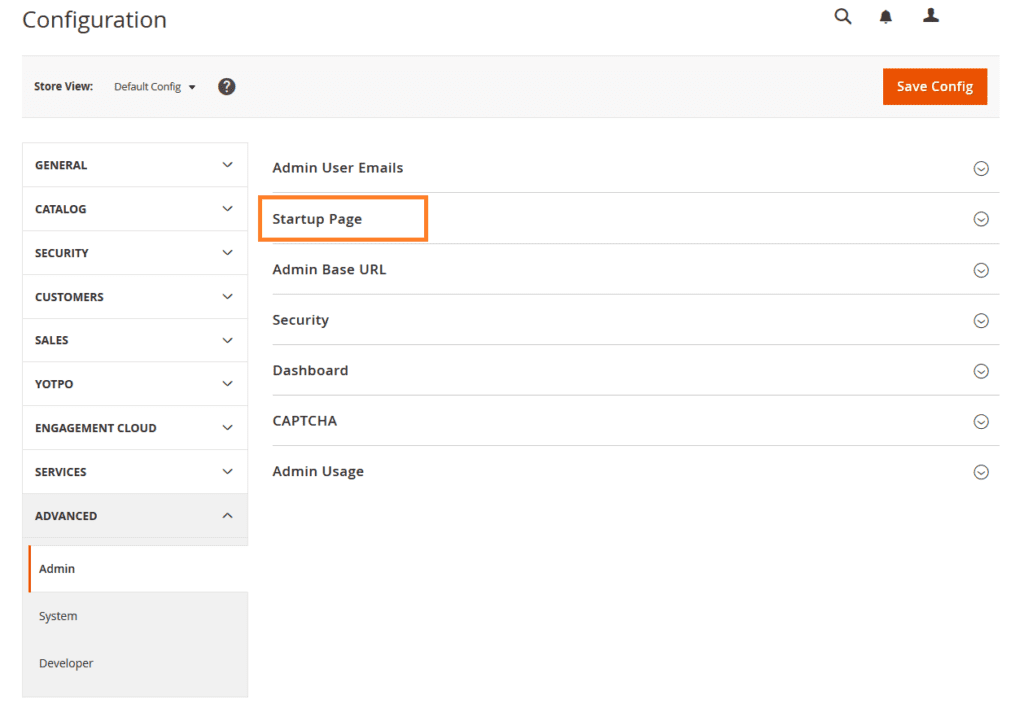 2.4 : Select your desired startup page
Now unchecked the "Use System Value" check box & Select the desired page from the drop-down menu.
2.5 : Click Save Config button.
That's it, you have successfully changed admin startup page.
Thank you !!